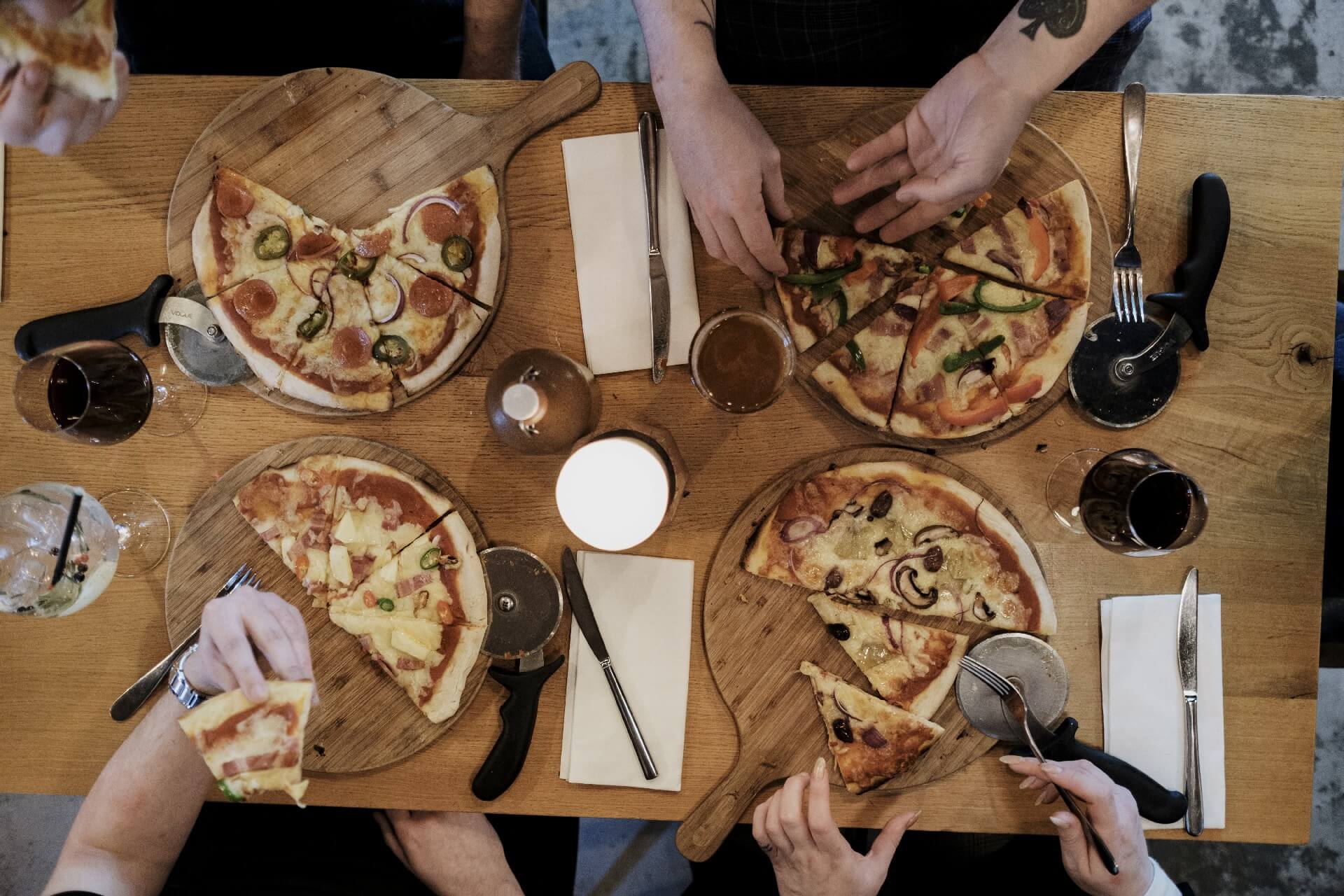 Pizzas at The Bull Hotel's Pizzeria
Located in the former stable of our 16th century coaching inn, indulge in some authentic pizza, freshly made to order in our very own pizzeria. In what was once the Bridport Stable, we've created our very own family friendly casual dining space, full of rustic charm and good vibes.
Fresh ingredients, an authentic pizza oven and a great craft beer selection make it the perfect spot for a relaxed evening with family or friends. Up top you'll find the Hay Loft, available for private hire or larger groups. Check out our menu of classics and not so classic pizzas all made from fresh ingredients.
If you are a looking for a group booking on any other days then please feel free to enquire direct via [email protected]
Please note that for bookings of 8 or more, we will require a pre-order in advance.
Food at The Bull Hotel, Bridport
Opening Times
Opening Times
| Day | Opening Time | Second opening Time |
| --- | --- | --- |
| Monday | | 10:00 - 23:00 |
| Tuesday | | 10:00 - 23:00 |
| Wednesday | | 10:00 - 23:00 |
| Thursday | | 10:00 - 23:00 |
| Friday | | 10:00 - 23:00 |
| Saturday | | 10:30 - 23:00 |
| Sunday | | 10:30 - 22:30 |
Food Times
| Day | Opening Time | Second opening Time |
| --- | --- | --- |
| Monday | 10:00 - 14:30 | 18:00 - 20:30 |
| Tuesday | 10:00 - 14:30 | 18:00 - 20:30 |
| Wednesday | 10:00 - 14:30 | 18:00 - 20:30 |
| Thursday | 10:00 - 14:30 | 18:00 - 20:30 |
| Friday | 10:00 - 14:30 | 18:00 - 21:00 |
| Saturday | 10:30 - 15:00 | 18:00 - 21:00 |
| Sunday | 10:30 - 15:00 | 18:00 - 20:00 |