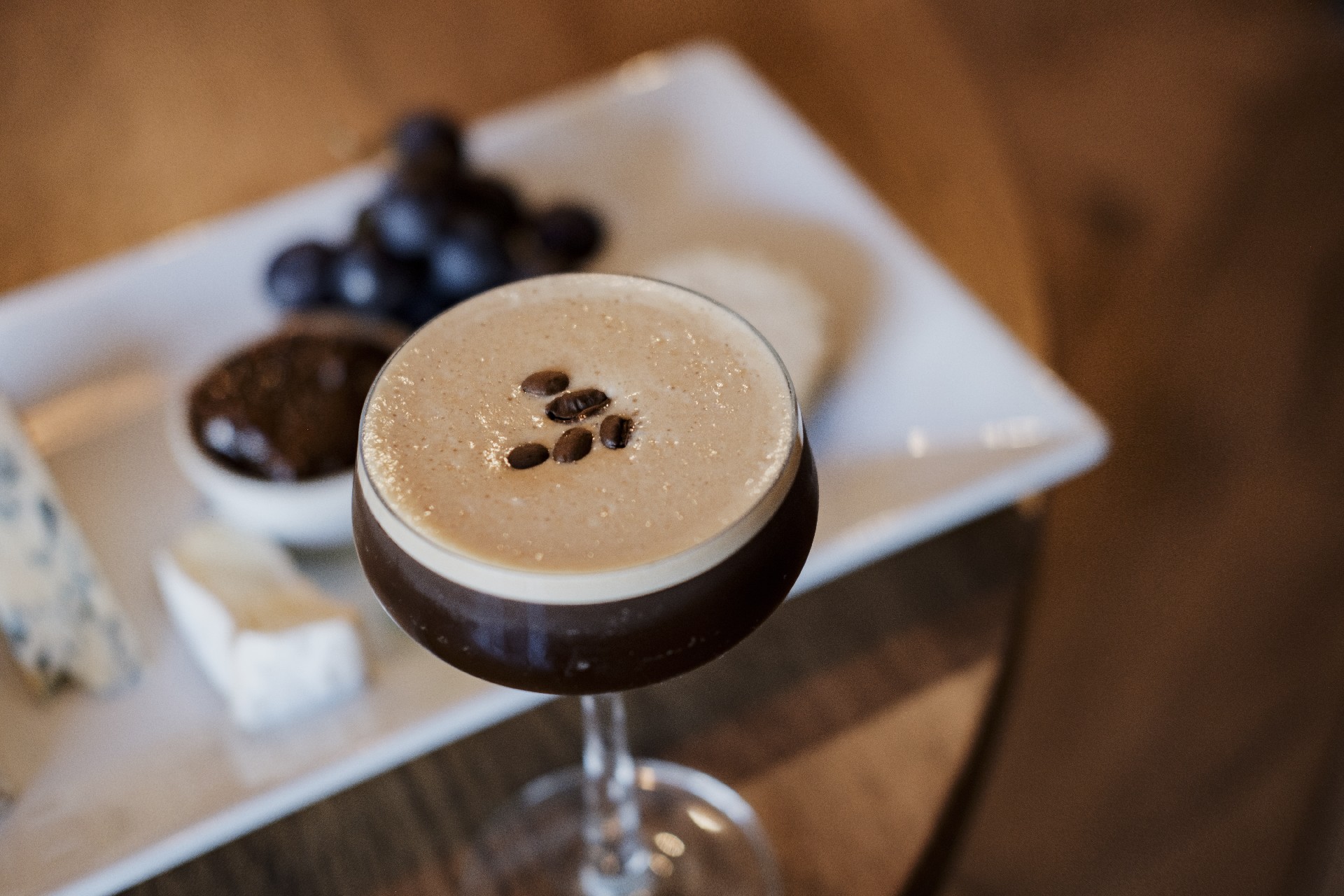 What's on the bar
A historic yet homely place to unwind with a drink, The Bull Hotel serves up a stunning array of liquid refreshment, from cask ales and craft lagers to world wines, spirits and cocktails.
Fuller's London Pride and Frontier lead the line-up on the main bar alongside premium international imports like Peroni, while our separate Venner Bar - accessed through a secret door in the ballroom - provides sanctuary for spirits fans and cocktail connoisseurs (Weds to Sat).
We also have a full range of soft drinks and hot beverages available - pop in for coffee and cake any time of day.
Drink at The Bull Hotel, Bridport
Opening Times
Opening Times
| Day | Opening Time | Second opening Time |
| --- | --- | --- |
| Monday | | 10:00 - 23:00 |
| Tuesday | | 10:00 - 23:00 |
| Wednesday | | 10:00 - 23:00 |
| Thursday | | 10:00 - 23:00 |
| Friday | | 10:00 - 23:00 |
| Saturday | | 10:30 - 23:00 |
| Sunday | | 10:30 - 22:30 |
Food Times
| Day | Opening Time | Second opening Time |
| --- | --- | --- |
| Monday | 10:00 - 14:30 | 18:00 - 20:30 |
| Tuesday | 10:00 - 14:30 | 18:00 - 20:30 |
| Wednesday | 10:00 - 14:30 | 18:00 - 20:30 |
| Thursday | 10:00 - 14:30 | 18:00 - 20:30 |
| Friday | 10:00 - 14:30 | 18:00 - 21:00 |
| Saturday | 10:30 - 15:00 | 18:00 - 21:00 |
| Sunday | 10:30 - 15:00 | 18:00 - 20:00 |