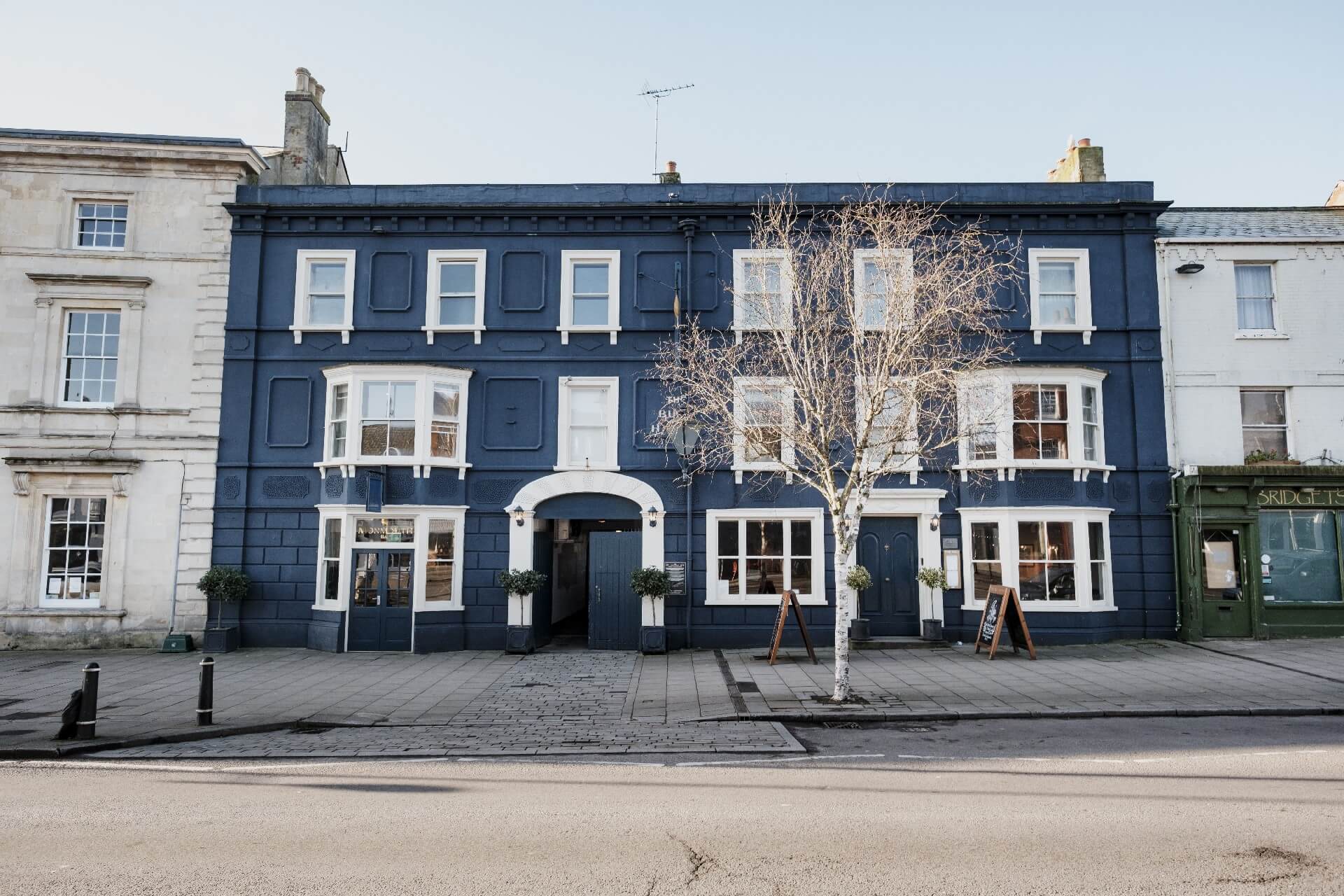 Originally built in 1535, The Bull Hotel in Bridport has a long and rich history - and retains every bit of its charm and character today.
It was the scene of a murder during the Monmouth Rebellion, when Lieutenant Coker of Mappowder was killed by Colonel Venner, an officer of the Duke of Monmouth in 1685. Our cocktail bar now takes Venner's name.
The Bull also became part of the Trafalgar Way during the Battle of Waterloo, where horses were known to have changed here on Lieutenant Lapenotiere's 271-mile journey from Falmouth to London (see Trafalgar Way plaque on front of building) to announce the victory of the Battle of Trafalgar to King and Parliament.




In 1834, Princess Victoria spent a night at the Bull Inn with her mother - and in September 1939, just after the beginning of World War 2, a uniformed King George VI paid a visit.
TV royalty are familiar in the area these days too. Our local beach on the Jurassic coast (West Bay) recently became the main location for the renowned Broadchurch series, while Far From the Madding Crowd was also filmed in the surrounding Mapperton area.