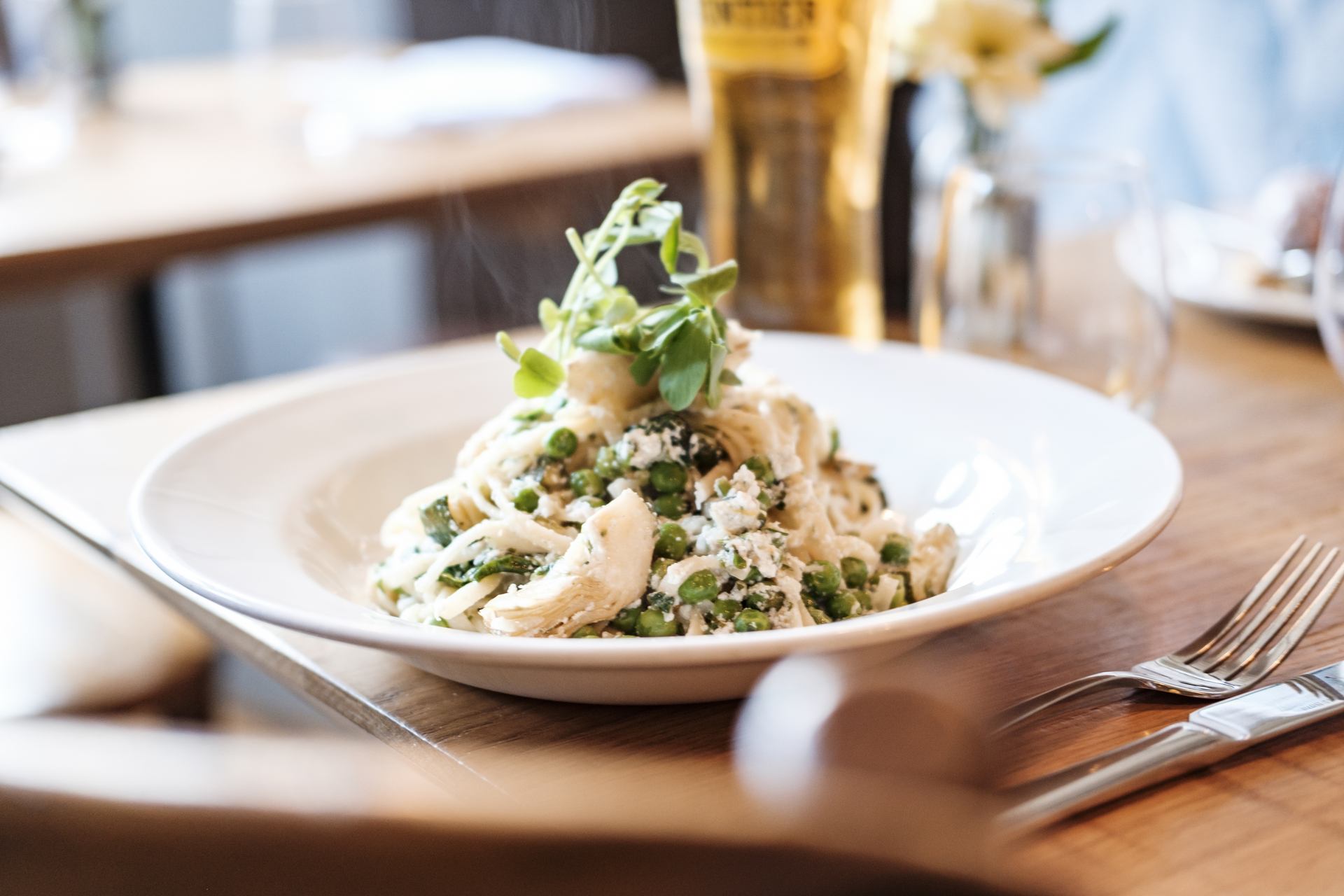 One of the finest restaurants in Bridport, The Bull Hotel is open for breakfast, lunch and dinner every day, with a mix of classic and contemporary British dishes to savour.
Head chef Jim Matthews cooks up a fine dining experience with a nod to traditional pub favourites, serving a range of ever-changing 'Chef's Signature' specials alongside the main menus.
A children's menu is also available, making The Bull an ideal venue for family dining.
Resident continental breakfast is also available until 9.30am weekdays and 10am weekends.
Food at The Bull Hotel, Bridport
Opening Times
| Day | Opening Time | Second opening Time |
| --- | --- | --- |
| Monday | | 10:00 - 23:00 |
| Tuesday | | 10:00 - 23:00 |
| Wednesday | | 10:00 - 23:00 |
| Thursday | | 10:00 - 23:00 |
| Friday | | 10:00 - 23:00 |
| Saturday | | 10:30 - 23:00 |
| Sunday | | 10:30 - 22:30 |
Food Times
| Day | Opening Time | Second opening Time |
| --- | --- | --- |
| Monday | 10:00 - 14:30 | 18:00 - 20:30 |
| Tuesday | 10:00 - 14:30 | 18:00 - 20:30 |
| Wednesday | 10:00 - 14:30 | 18:00 - 20:30 |
| Thursday | 10:00 - 14:30 | 18:00 - 20:30 |
| Friday | 10:00 - 14:30 | 18:00 - 21:00 |
| Saturday | 10:30 - 14:30 | 18:00 - 21:00 |
| Sunday | | 10:30 - 20:00 |